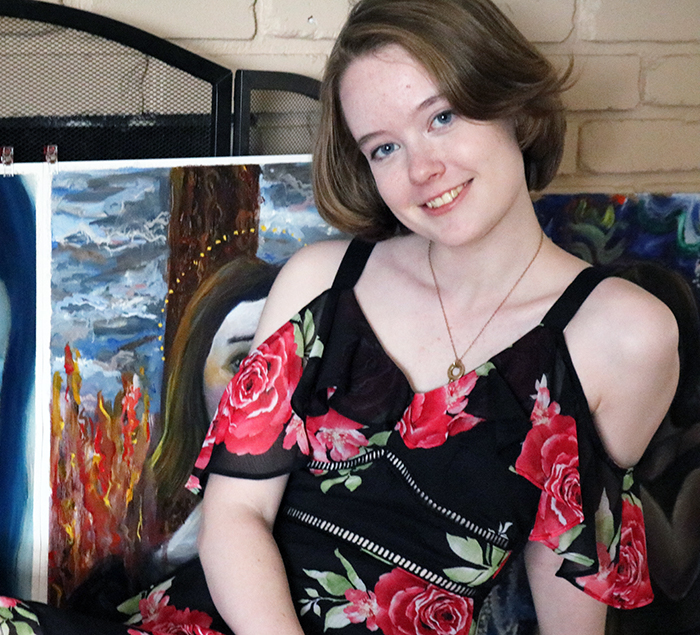 charlie dillon
multimedia artist based in fort collins, co.
currently studying electronic art and graphic design at colorado state university.
check out my instagram or my artstation !
freelance/commission work
due to my commitment to my schoolwork full-time, i am unavailable for long-term or large projects. however, i would love to work on smaller projects like poster work or single illustrations! contact me at kcdillon9@gmail.com with your ideas!
statement of intent
My long-term career goal is to become a graphic designer and illustrator, particularly for newspapers or a non-profit. Visual communication is interesting to me because it is essential to being able to convey information across cultures, languages, and time periods. I would love to be able to create illustrations for newspapers that allow people to further their understanding of information in articles they read. I would like to be able to work in illustration work for newspapers or a non-profit because I think that important information like they concern needs to be well-communicated in order to stay relevant and keep audience attention in our brightly-colored, media-infused world.
CSU's graphic design curriculum, from typography to illustration courses, is helping me learn how to communicate visually and through limited language. As a current second-year, I am looking forward to taking upper-division graphic design classes the next two years. I am also planning on taking more classes in electronic art, which include courses in interactive media, particularly coding and game design. Game design and coding can help with learning how users interact with electronic medias, and therefore can help me better design digital graphic design.
I hope that in my career I can create meaningful illustrations, web pages, and designs that communicate important ideas clearly and easily in our image-saturated world. For example, illustrations in newspapers can interest people in the news through playful or visually interesting designs. Things like web and poster design for non-profits can help further urgent causes, whether it be for human rights initiatives, environmental issues, or other topics. Grabbing someone's attention and being able to quickly communicate is essential to our lives in the 21st century, and I hope that my art can bring eyes and ears to things more important than for-profit branding or click-bait online sites.